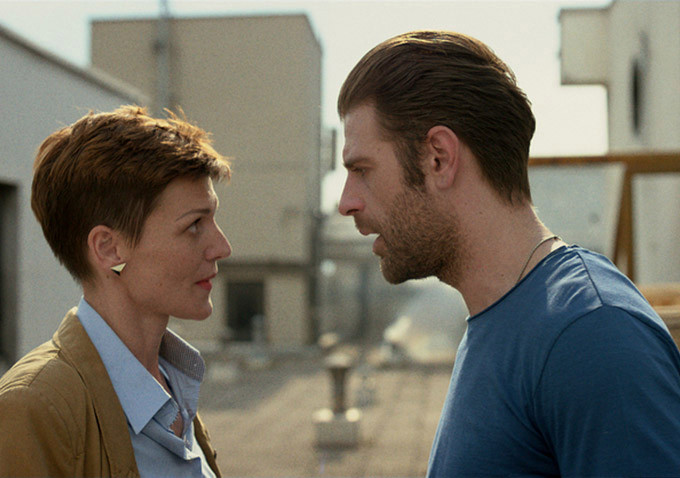 A short note on « Death in Sarajevo » , 
screened at Toronto International Film Festival (TIFF)
Name:  Death in Sarajevo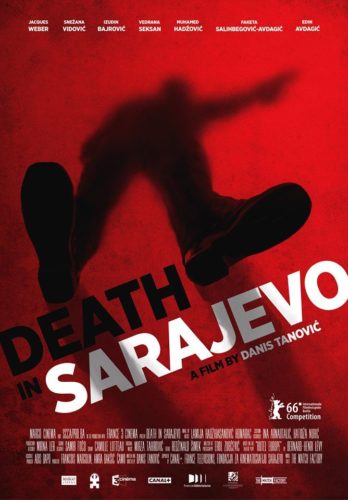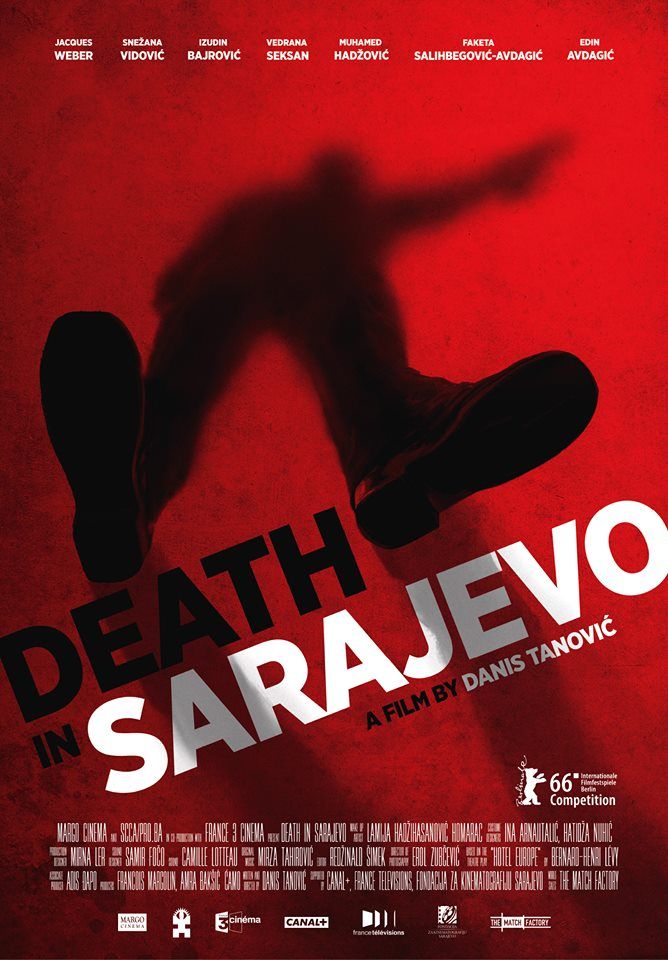 Original Name: Smrt u Sarajevu
Director:  Danis Tanovic

Country: Bosnia and Herzegovina , France
Language:  Bosnian

Time: 82 Minutes
Screening: North American Premiere

Starring: Jacques Weber, Snežana Vidovic, Izudin Bajrovic, Vedrana Seksan, Muhamed Hadžovic, Faketa Salihbegovic Avdagic, Edin Avdagic
Synopses: Sarajevo on 28 of June, 2014. At the Hotel Europa, the best hotel in town, the manager Omer prepares to welcome a delegation of diplomatic VIPs. On the centenary of the assassination that is considered to have led to World War I, an appeal for peace and understanding is supposed to start from here. But the hotel staff have other worries: having not been paid for months, they are planning to go on strike. Meanwhile, in the sealed-off presidential suite, a guest from France rehearses a speech.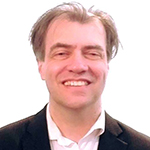 ---
Take 8
Sarajevo-born Bosnian film director, producer and screenwriter Danis Tanovic has hardly put a foot wrong since having directed and written the script for his debut feature film No Man's Land in 2001 which, amongst many numerous festival awards globally, won him the Academy Award for Best Foreign Language Film, even beating off the phenomenally successful French film Amelie.
The film had premiered at the Cannes Film Festival that same year and went on to win the Award for Best Screenplay (Prix du scénario). Not least, the success and accessibility of No Man's Land was based on managing to inject dark humor into a story of what was the most harrowing of wars in Europe since 1945 and for which he was personally affected. Indeed he dedicated the award to his home country of Bosnia in his Oscar's acceptance speech. It was the Siege of Sarajevo in 1992 which forced Tanović forced to stop his studies at the Academy of Performing Arts there.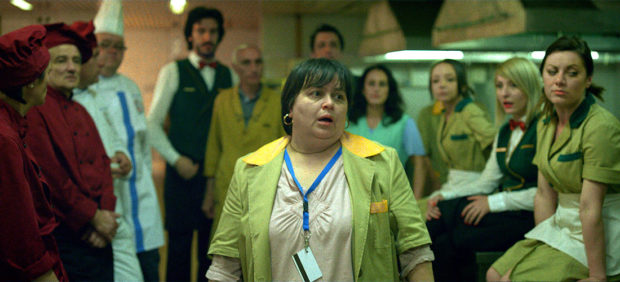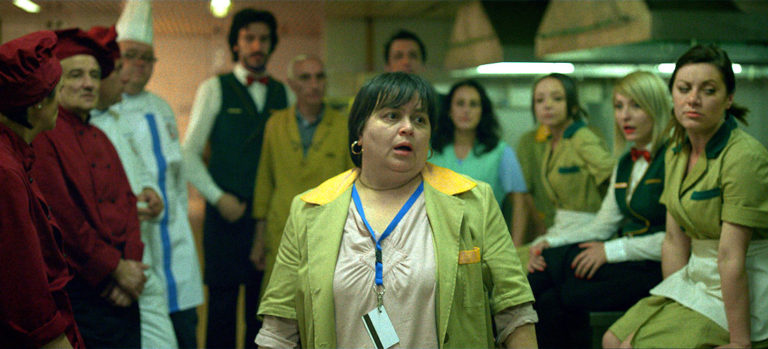 Immediately after war broke out, Tanović assembled a film crew that followed the Army of Bosnia and Herzegovina on dangerous missions. The material they produced has since been used in numerous films and news reports about the Siege of Sarajevo and the Bosnian war, echoing Czech director Jan Nemec and his famous footage during the Siege of Prague by Russian tanks in 1968. In 1997, Tanović completed his studies in Brussels, and during this time he made several critically acclaimed documentary films.
However, he was to move away from documentaries for his first feature film which would become No Man's Land. In total, the film won 42 awards, also including the European Film Academy Award for Best Screenplay, the César for the Best First Feature Film, the André Cavens Award for Best Film in 2001, and the Golden Globe Award for Best Foreign Language Film in 2002, leading up to the Oscars. It is the most awarded of any feature film in history.
Fast-forward to 2016 and Tanovic is widely considered as one of the best contemporary Bosnian filmmakers of his generation, continually being critically acclaimed for many of his varied and original movies. An Episode in the Life of an Iron Picker, which screened in Competition at the Berlinale in 2013, offers a satirical parable about political dreams and nightmares. The drama Death in Sarajevo (Bosnian: Smrt u Sarajevu), made in 2015, is a parable set on 28th June 2014, the 100-year anniversary of what is historically cited as being the cause of the First World War. Was Gavrilo Princip, the 1914 assassin of Arch Duke Franz Ferdinand, a criminal or a national hero?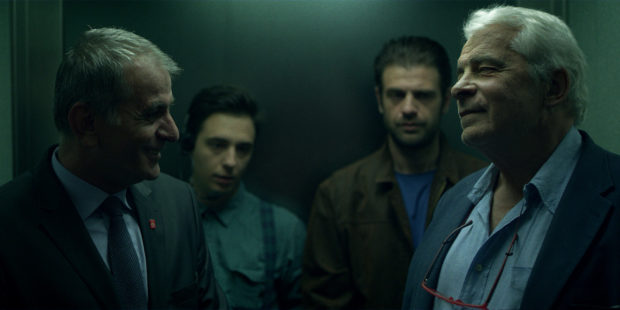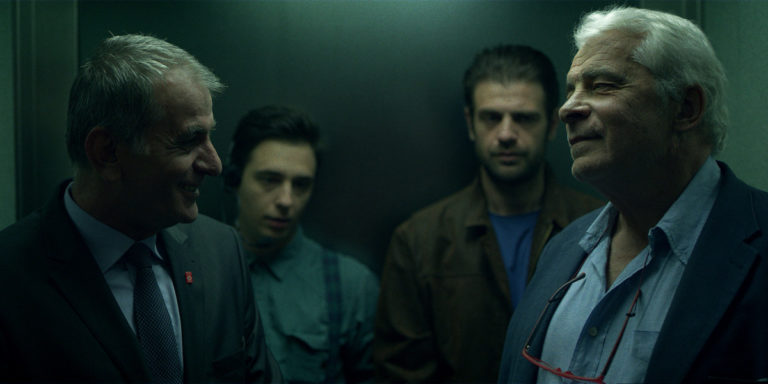 The film is set in a hotel called Hotel Europa, with all its domestic business, power struggles, corruption and interpersonal relationships. The manager of the hotel, Omer, prepares to welcome a delegation of diplomatic VIPs. However, he is also corrupt and the staff ends up going on strike because they haven't been paid for months. These include Hatidza from the hotel laundry who is elected strike leader even though her daughter Lamija, who works in reception, is against any such industrial action. Amongst the guests, an actor and a historian arrive to be interviewed for Bosnian TV.
The Serbian historian aggressively and intimidatingly tells the female Bosnian TV journalist that the Serbs were right for starting the conflict in the former Yugoslavia. From this starts a massive argument on camera which carries on afterwards but then a surprising resolution of sorts is reached. However, redemption comes hard on someone's heels. The unfolding of events in Hotel Europa, deep in its cellar passageways and right up to its sunlit roof terrace, perpetuates hope, violence and death and further shows Tanovic as responsible for yet another film that is compelling and entertaining while Sarajevo is once again central to the death of Europe, a living corpse then and now.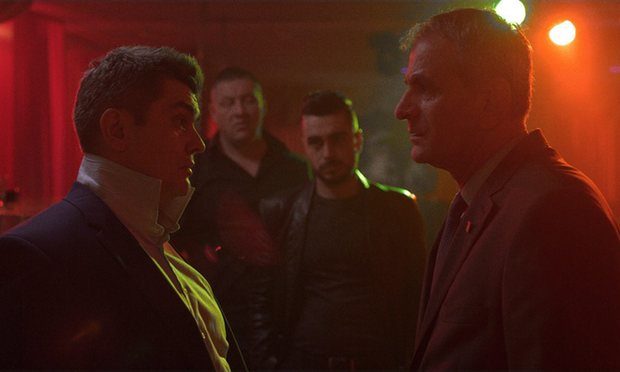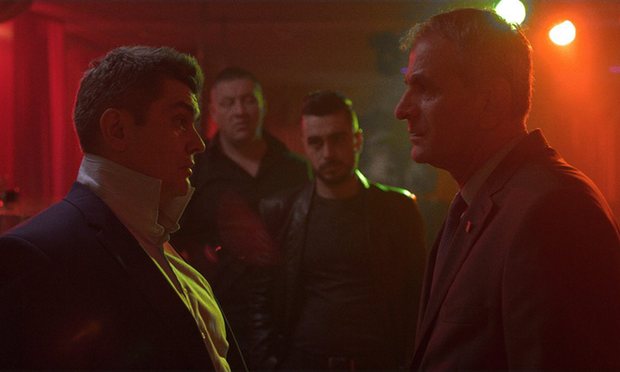 Death in Sarajevo was selected to compete for the Golden Bear at the 66th Berlin International Film Festival. In Berlin, one of many film festivals that has been kind to him, Tanovic picked up the award of the Jury Grand Prix, as well as the FIPRESCI prize for films shown in competition. Furthermore and, again, coming full-circle since No Man's Land, it was also selected as the Bosnian entry for the Best Foreign Language Film at the 89th Academy Awards.
---
#TIFF2016 #TIFF #TIFF16 #TITREMAG #POOYANTABA

#pooyanTIFF16