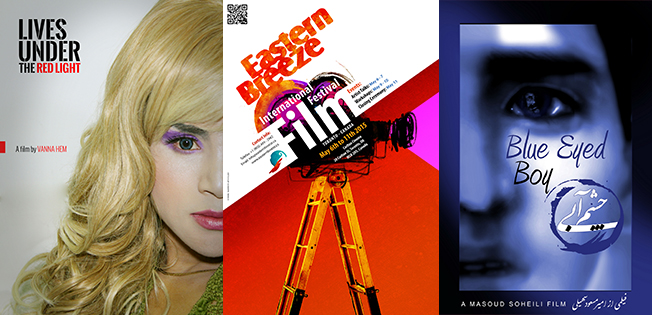 Top 10 Anticipated Films to see at the 2015 Eastern Breeze International Film Festival
Written by: Pooyan Tabatabaei
Toronto
1. Love. Love. Love. (Sandhya Daisy Sundaram debuted at Sundance)
Flipping the stereotypical characteristic of vanity in Russian women, Love. Love. Love. shows the multifaceted nature of womanhood in the tundra of Russia.
Winning the Silver Hugo Award for Best Short Documentary at the 50th Chicago International Film Festival 2014, Love. Love. Love. qualifies for the 2016 Academy Awards – Documentary Short Subject. Among 8 international awards this film was awarded a Special Jury Award for Non-Fiction at the Sundance Film Festival 2014.
---
2. Om Amira (Naji Ismail; Egypt)
featured at Berlin Film Festival
Om Amira is another realist depiction of the resiliency of womanhood around the world, this time in Egypt. Halima Mohamed Ahmed or "Om Amira" (Arabic for "Amira's Mother") lives in Cairo with two daughters and a husband too sick to work. Known as the "Potato Lady", Om Amira sells her fried potato sandwiches to feed and care for her family. Her daily routine begins at night, when she prepares the potatoes for frying, and it ends in the morning, after having sold her sandwiches. She puts up with harassment and violence, Om Amira still managers to keep a smile on. Her existence is a comfort to her neighbours, and the protestors roaming the streets consider her the guardian of their territory.
---
3. Lives Under the Red Light (Vanna Hem; Cambodia)
featured at Iris Prize Festival
Focusing on the lives of four LGBT persons who work as sex workers in Phnom Penh Lives Under the Red Light sensitively deals with the daily discrimination and violence they face. Modern day sex work in Cambodia places them at risk to gang rape, sex violence, drugs, and arrests.
---
4. Together (Baris Corak;Turkey)
featured at Locarno Film Festival
Competed in the Leopards of Tomorrow International Competition and was featured in the Official Section at Locarno Film Festival (Switzerland); the latter festival is dedicated to exposing young filmmakers who have not made a feature-length film
---
5.The Norm of Life (Evgeny Byalo; Russia)
featured at Cannes
Whatever approximations there may be, a young man comes home to find his father's lifeless body and his sister pretends she knows nothing. He then witnesses a strange conversation between her and her husband and starts to suspect his father didn't die of natural causes.
---
6. Small Yellow Field (Rodd Rathjen; India/Australia)
World premiere at Cannes Critics' Week and featured at Sydney and Palm Springs Film Festivals
A brief 8 minutes follows a story that takes place in the expanse of the Himalayas where a young nomad's curiosity leads him to wonder about a world beyond the horizon.
---
7.  7sides of A Cylinde / 7 Shorts by 7 Iranian Filmmakers
World Premiere  / USA,UK,Iran
Directors:
London/ The Keeper/ Hamidreza Ahmadi
2. Washington DC/ Perpetuating a Legend? / Narges Bajoghli
3. Houston/ The Mightiest /Maryam Kashani
4. NYC/ The Beholder /Sara Khaki
5. San Francisco/ Us In Pieces /Aggie Ebrahimi Bazaz
6. Los Angeles/ O, Cyrus /Arash Saedinia
7. Tehran/ Antihero's Requiem / Amirali Navaee
Conceived and Produced by Haleh Anvari
A conqueror's edict or a declaration of tolerance and respect for different peoples and faiths? A reminder of what was or a symbol of what could have been? The Cyrus Cylinder is a precious icon to Iranian people around the world, but what does it mean to the younger generation?
7sides of a Cylinder is a multi-vocal film that addresses the importance of the Cyrus Cylinder and its first-ever tour of the United States through the eyes of seven young Iranian and Iranian-American filmmakers. Straddling historical and cultural spaces, each filmmaker examines the Cylinder's significance to the construction of Iranian identity across three continents.
This experimental film is comprised of 7 short, contemplative films made by filmmakers along the route of the historic tour of the United States in Washington DC, Houston, New York City, San Francisco and Los Angeles with the addition of London the physical home of the cylinder and Tehran where its historical significance resonates most strongly. The result is as much about Iranians within Iran and the diaspora as it is about the cylinder itself.
---
8. Tyres (Kya Myo Lwin; Myanmar),
Featured at 14th International Watch Docs Film Festival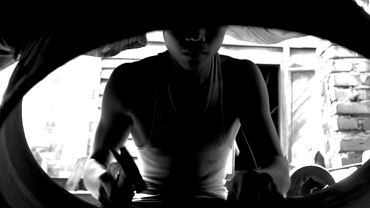 Filmed almost entirely in black-and-white, this observational documentary gently explores a community of tyre cutters and recyclers, young and old, male and female, as they create with their super-sharp blades, careful eyes and skilful strokes, buckets, brushes and slippers from discarded rubber tyres.
---
9. The Fan (Fatemeh Sohani; Iran)
featured at both Maryland International Kids Film Festival and Bay Area International Children's Film Festival as well as the Athens Animation Festival.
Follows the animated story of an old fan scared of being recycled.
---
10.That Morning (Abbas Davoudi; Iran)
Featured at Los Angeles Asian Pacific Film Festival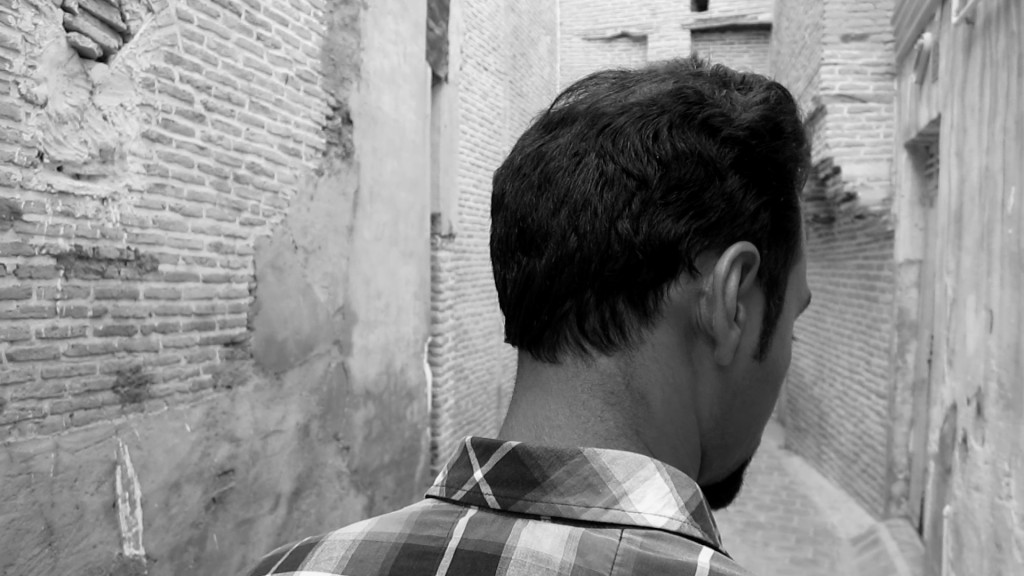 The Los Angelese Asian Pacific Film Festival has called Davoudi's work: "A cinematic bite-size fruit gusher, this Tehran-based film oozes colorful sound editing and tasteful political critique."
---