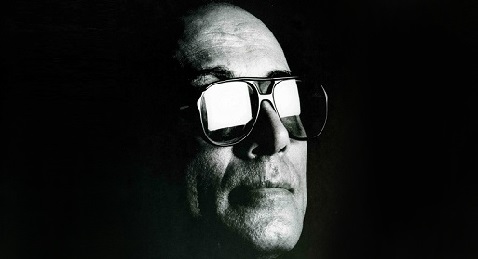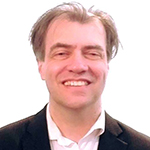 ---
Iranian director Abbas Kiarostami (Persian: عباس کیارستمی) has died of cancer in a Paris hospital. He was transported there at the end of June for treatment and lost his battle on July 4th. Born in Tehran in 1940, Kiarostami was a film director, screenwriter, photographer and film producer. He also worked extensively as a film editor, art director, poet, painter, illustrator and designed credit titles and publicity material. All this gave him full artistic control of his films to ensure a unique individual style which elevated him to the status of one of the most innovative and masterful directors of world cinema in the last 30 years.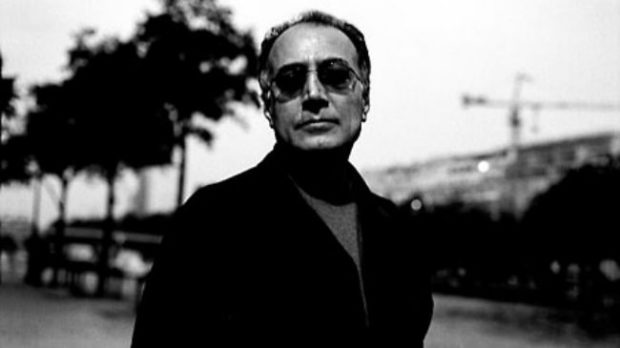 Comprising features, shorts and documentaries, Kiarostami was involved in over forty films from 1970, succeeding the golden generation of filmmakers from Persia in the late 1960s known as the Iranian New Wave, including Masoud Kimiai, Sohrab Shahid Saless and Dariush Mehrjui. These pioneering directors shared many approaches including poetic dialogue and allegorical storytelling to detail political and philosophical issues. Kiarostami took facets of traditionalism versus natural change for stories that mainly took place in rural villages, crafting an individualistic cinematic style of slow pacing, fiction versus non-fiction, themes of life and death, visual and audio techniques, spirituality, imagery and poetry. He was renowned for incorporating contemporary Iranian poetry into the dialogue, titles, and themes of his films.
In 1969, Kiarostami caught the contemporary zeitgeist of the Iranian New Wave. Dariush Mehrjui's The Cow (Gāv) was made that year while Kiarostami helped set up a filmmaking department at the Institute for Intellectual Development of Children and Young Adults (Kanun) in Tehran. Its debut production and Kiarostami's first film was the twelve-minute The Bread and Alley (1970), a neo-realistic short film about a schoolboy's confrontation with an aggressive dog. Kiarostami would subsequently have a reputation for continually using child protagonists in his films. Meanwhile, the department would become one of Iran's most noted film studios in the 1970s.
The Bread and Alley (1970)
From 1972-76, Kiarostami developed his approach in shorts and his first feature film was Report (1977). It revolved around the life of a tax collector accused of accepting bribes with suicide among its themes. He followed this in 1979 with First Case, Second Case. After the 1979 revolution Kiarostami was one of the few directors who remained in Iran as he believed this very important for his career and vision as a filmmaker. In the early 1980s, after experimenting with short films again, he directed Fellow Citizen (1983), but it was not until Where Is the Friend's Home? (1987) that he became recognized outside Iran. A simple account of a compassionate eight-year-old boy's quest to return his friend's notebook in a neighboring village, and prevent his friend being expelled from school, the film is made from a child's point of view and invokes sympathy while creating a tension which is at odds with its slow pace and poetic use of the Iranian rural landscape to depict the ways and traditional beliefs of Iranian rural people.
First Case, Second Case – 1979
The films Kiarostami made in the 1990s account for his high standing in world cinema. Close-Up (1990) concerns the real-life trial of a man who impersonated film-maker Mohsen Makhmalbaf, deceiving a family into believing they would star in his new film. The film was released across Europe and received praise from critics and fellow directors like Akira Kurosawa, Martin Scorsese, Werner Herzog, Jean-Luc Godard, and Nanni Moretti. And Life Goes On (1992) follows a father and his young son as they drive from Tehran to Koker in search of two young boys who they fear might have perished in the 1990 earthquake. It won Kiarostami the Prix Roberto Rossellini for director, the first professional film award of his career.
Through the Olive Trees (1994)
Where Is the Friend's Home?, And Life Goes On and Through the Olive Trees (1994) are considered by critics as the Koker trilogy, because all three films feature the northern Iranian village of Koker as well as the constant shadow of the 1990 Manjil–Rudbar earthquake, where 40,000 lost their lives. Through the Olive Trees expands a peripheral scene from And Life Goes On into the central drama, arguably drawing formal comparisons with the overlapping but detached stories of Krzysztof Kieslowski's Three Colors Trilogy (1993-94). The flashback of the zigzag path in And Life Goes On guides the spectator back to the previous film, Where Is the Friend's Home?, shot before the earthquake, then transposes forward again to the  post-earthquake reconstruction in Through the Olive Trees.
Where Is the Friend's Home? – 1994
Kiarostami linked all three films with the running themes of life, death, change, and continuity  but did not consider them a trilogy, suggesting the last two titles plus Taste of Cherry (1997) as a more accurately trilogy, given their common theme of the preciousness of life. Coming after a short intermission from filming (writing the screenplays for The Journey (Dir. Ali-Reza Raisian,  1994) and The White Balloon (1995), for his former assistant Jafar Panahi, Taste of Cherry involved themes such as morality, the legitimacy of the act of suicide, and the meaning of compassion. It won the Palme d'Or (Golden Palm) award at the Cannes Film Festival. The Koker trilogy films were successful in countries such as France, the Netherlands, Sweden, Germany and Finland.
Taste of Cherry (1997)
In 1999, Kiarostami directed The Wind Will Carry Us, a film contrasting rural and urban views on the dignity of labor. It addressed themes of gender equality and the benefits of progress, by means of a stranger's presence in a remote Kurdish village. The film is notable for the unusual feature of at least thirteen to fourteen speaking characters always being off screen. It won Kiarostami the Grand Jury Prize (Silver Lion) at the Venice International Film Festival.
Ten (2002) was notable for Kiarostami's unusual method of filmmaking and abandoning many scriptwriting conventions, focusing on the socio-political landscape of Iran as seen through the eyes of one woman as she drives through the streets of Tehran over a period of several days. The digitally shot 10 on Ten (2004) is a journal documentary of ten lessons on filmmaking as Kiarostami drives through the locations of his past films. The movie uses a stationary camera mounted inside the car, a manner reminiscent of Taste of Cherry and Ten. In 2005, Kiarostami contributed (alongside Ken Loach and Ermanno Olmi) to the central section of Tickets, a portmanteau film set on a train traveling through Italy.
Shirin (2008)
Kiarostami collaborated with French actress Juliette Binoche for Shirin (2008); a partly mythological Persian romance tale of Khosrow and Shirin with themes of female self-sacrifice, and Certified Copy (2010); made in Tuscany and Kiarostami's first film to be shot and produced outside Iran. The story of an encounter between a British man and a French woman was entered for the Palme d'Or in the 2010 Cannes Film Festival, where Binoche won Best Actress Award for her performance. While dividing critics, Roger Ebert praised the film, noting that "Kiarostami is rather brilliant in the way he creates off screen spaces." Kiarostami's final film, Like Someone in Love (2012), set and shot in Japan, also received mostly positive reviews by critics.
Certified Copy (2010)
---
In 1969, Kiarostami married Parvin Amir-Gholi. They divorced in 1982. He is survived by their two sons, Ahmad (born 1971) and Bahman (1978).
Steven Yates is a film journalist based in Berlin since 2008. He has represented FIPRESCI at several film festivals in Europe and is one of the English language supervisors for their website (www.fipresci.org).
---
---