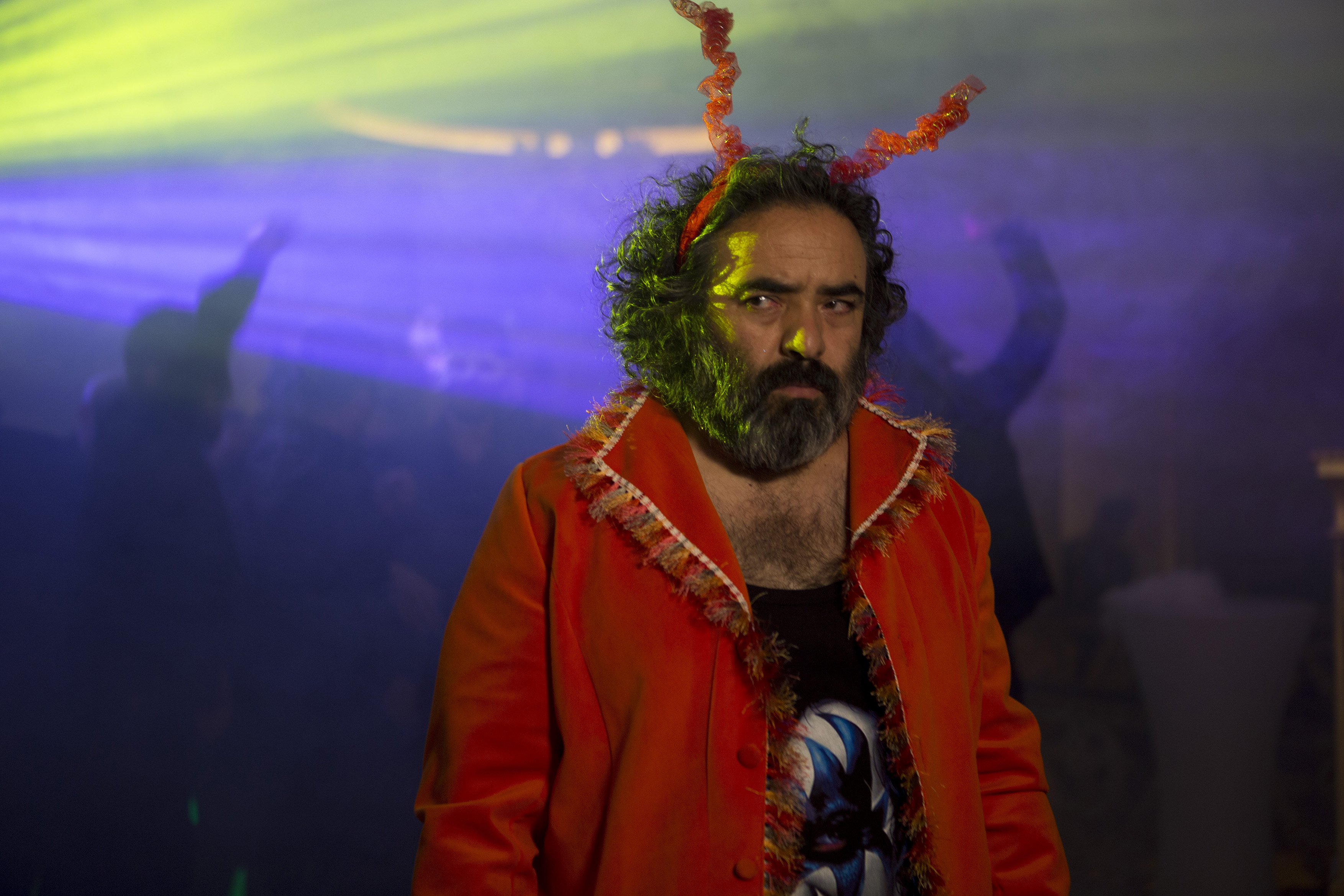 Steven Yates – Berlin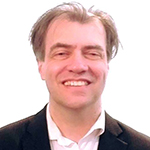 The Berlinale Competition this year inspired responses ranging from dubious quality to wonderings why such films have been entered into this particular section, given its supposed criteria. One film that certainly comes to mind is Touch Me Not (since the beginning of this article the film went on to win the Golden Bear), an English-German production about a woman called Laura who does not like to be touched and visits different people like a therapist and a male prostitute to try and better understand her situation. An intriguing film, sure, but one might consider it a more appropriate entry for the Forum section rather than the Main Competition.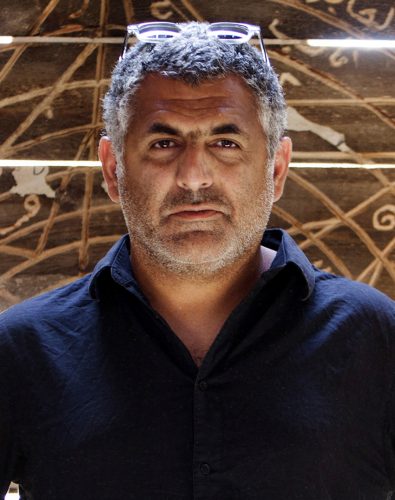 After the complete absence of any Iranian films last year it was welcoming to see a Farsi entry in this year's Main Competition with Pig (Khook) by director Mani Haghighi . However, The Salesman or any other similar films of that ilk this entry was far removed from and is arguably perhaps too accessible for the Berlinale Competition. Be that as it may, it is certainly an entertaining and funny film. The very knowing plot about a blacklisted director called Hassan Majuni (played by Hassan Kasmai) takes many twists and turns as filmmakers in Iran are murdered by being beheaded. Hassan is confused as to why the serial killer hasn't come for him considering that he is the best director in town. Added to this, he has a failed relationship with a beautiful actress that he has made a star and now wants to shoot a film with another director, while he is also estranged from his wife and daughter. Not surprisingly, he is fighting desperately to clear his name as the inevitable suspect in the director killing spree. Finally, Hasan's mother seems to be losing her mind but she is also the only person who is fully standing by him in his troubles and will ultimately come to his aid when he needs her most.
There is a freshness and energy to this film which provides laughs and fast entertainment throughout its 108 minutes. It also seeks to portray Iranian people as fun and multi-cultural (not surprising given that Haghighi studied in the U.S.). To underline this, Hassan is often seen wearing the T-Shirts of western heavy metal music groups like AC/DC and Black Sabbath. He also has a cult following for his own films like "Rendezvous in the Slaughterhouse", a definite nod in its title to U.S. Slasher Horror films. There is also light (even titillating) humour in the choreographed musical numbers for the commercials he is making while waiting for his filmmaking ban to be lifted. However, throughout these troubles, Hassan faces the task of restoring his reputation and not least his safety, but will he catch the killer before the killer catches him? Tehran, meanwhile, is otherwise portrayed as a vibrant city that contains typical tortured souls, fickleness and betrayal, with even postings on social media causing further distress for the out of work director.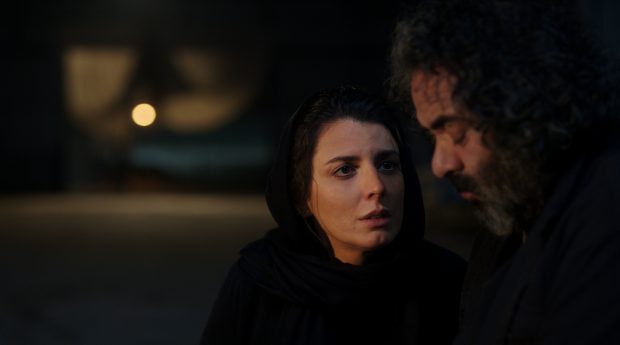 Mani Haghighi is another director who is no stranger to the Berlinale. He has been making films since 2001 and also works as an actor and a screenwriter. His feature films Men at Work (Kargaran mashghool-e karand) and Modest Reception (Paziraie Sadeh) screened in the 2006 and 2012 Forum respectively. Men at Work, only his second feature film, has been considered a notable contribution both to Iranian and world cinema for its enigmatic comedy that is both absurd yet plausible, even drawing comparisons to Looney Tunes and Monty Python. Interestingly, it was an idea initially conceived by Abbas Kiarostami. Meanwhile, Modest Reception, another comedy, also won the 2012 NETPAC Prize for Best Asian Film at the Berlinale. With his reputation heightened Haghighi has progressively hit the loftier heights of entry for the main prize at the Berlinale. His A Dragon Arrives! (Ejhdeha Vared Mishavad!) was presented in the 2016 Competition and now Pig follows that this year.
At the Berlinale Press Conference for Pig, the director was a little guarded, at times even exacerbated, in expressing his reasons for making the film and other directorial choices, such is the (perhaps) perceived political climate at the moment that forces explanations against censorship and criticisms. He explained the making of Pig in this way: "Film for me is just a bunch of ideas that come together in the form of images and are expressed as a story in images. (Pig/Khook) is the story about a man in a state of panic, not just about his milieu but about himself and his role in his milieu, and I try to express that panic more than anything else."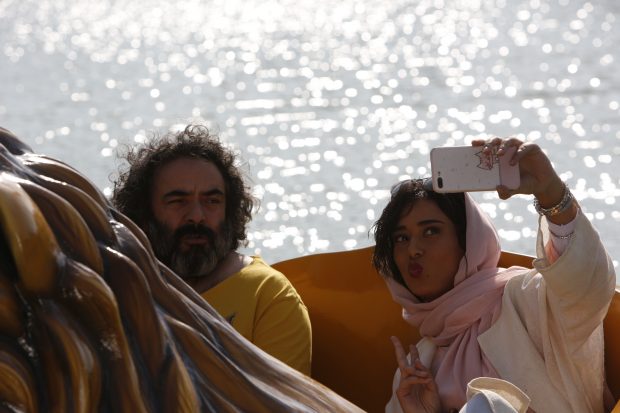 The director intends for his films to be reacted with a sense of fun, irony and parody, even in the most serious political situations or subjects. He also feels that if we are unable to take a distance and see the humour in such things then there is something wrong. So far, the film has not been subject to any censorship in Iran and is due to go on general release there next month. Haghighi added: "It's a critical film and its criticism has moved the labyrinth of arts to be expressed, hopefully. That happens all the time, it is not a very special thing for this film to have received this permit, although it took some time to convince the authorities to give it to us but it has happened already, so maybe they should be answering why they have given me the permit and not myself."
He showed a certain exasperation about the pre-judged image of Iranian Cinema as well as its representation of women when he continued: "What has been bothering me for a long time about Iranian Cinema as it is seen outside of Iran is that sometimes it conforms to a very specific image that audiences have of us in Iran which is usually got through news media and things like this. Again, you seem to be asking me 'How come there are strong women in your films?' Well, because there are strong women in Iran and I've chose to show them."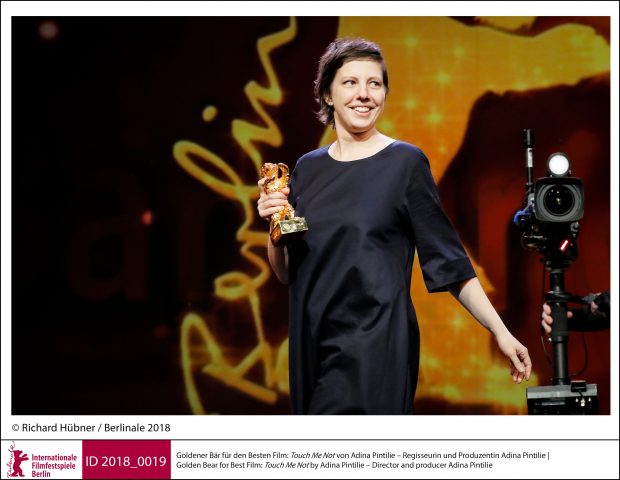 Further irritation then came from the director in response to the recurring questions of politics and censorship in Iran: "I can't tell you how extremely annoying it is to be asked political questions all the time because, in a sense, but seems to me, I mean, feel free to ask political questions, nobody is saying not to, but we've made a piece of art, good or bad, and we like to discuss how we have done that and what it means to you. Let's not forget that art is meant to be some kind of universal language to overcome the barriers that separate us." He ultimately concluded with a question of his own: "'Why do you think Iranian films are supposed to be some kind of a tour guide of Iran for you?' You know, we are not here presenting our country and saying 'Come, look how victimized we are, come and help us,' and all that. It's sickening and it's tiresome."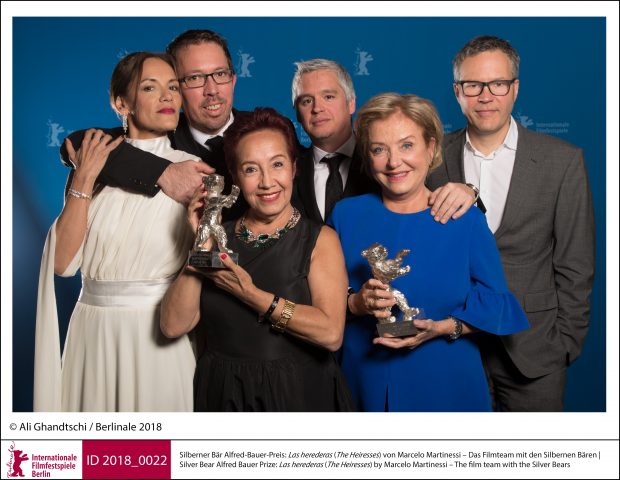 Pig missed out on the awards in a somewhat indifferent Main Competition of 24 films this year, 19 of which were eligible for the Golden Bear, with Adina Pintilie's Touch Me Not winning and also scooping best first feature. Interestingly, Screen International's jury of critics averaged a score of 1.5 out of 4 for the film. Of the numerous Silver Bear awards, Wes Anderson won the best director prize for his competition opener Isle Of Dogs with Bill Murray accepting the award on the his behalf. The Silver Bear Alfred Bauer Prize for a feature film that opens new perspectives went to Marcelo Martinessi's The Heiresses, with the film's star Ana Brun taking the Silver Bear for best actress. Małgorzata Szumowska's Mug took the Silver Bear Grand Jury Prize, and The Prayer's Anthony Bajon won the Silver Bear for best actor. Manuel Alcalá and Alonso Ruizpalacios took the Silver Bear for best screenplay for Museum, starring Gael García Bernal. Finally, the Silver Bear for outstanding artistic contribution went to Dovlatov costume designer Elena Okopnaya.