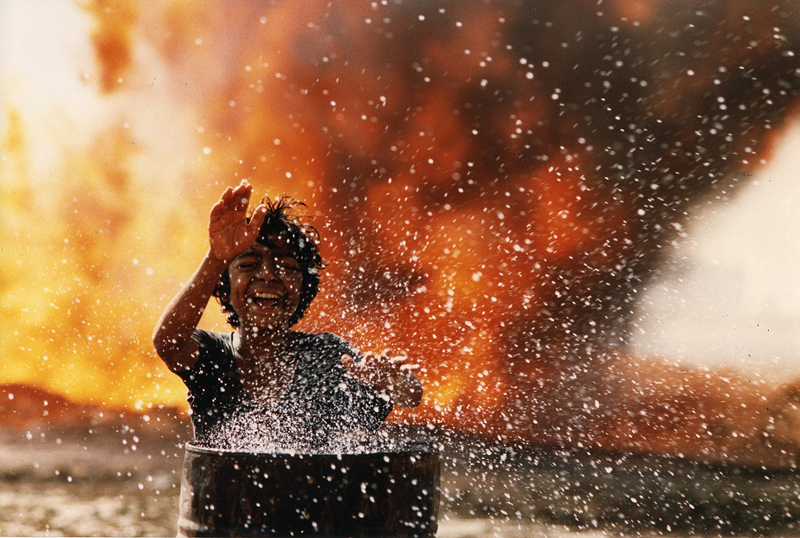 An interview with Brad Deane, the Senior Manager, TIFF Cinematheque, regarding the "I for Iran
Amir Ganjavie, Cultural Critics, Toronto- Canada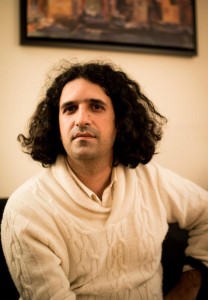 ---
First of all, I want to thank TIFF for organizing such a wonderful and timely program on Iranian cinema, which really demonstrates the festival's openness to non-Canadian cultures. I'm curious to know why TIFF decided to organize a film series related to Iran. Is it the first time that TIFF has organized such an event? How long did you investigate the plan? What were the major obstacles in organizing such an event?
BD: TIFF has a long history of programming Iranian cinema both at the Toronto International Film Festival as well as at TIFF Cinemateque (our year-around screening programme previously known as Cinemateque Ontario), including retrospectives on Abbas Kiarostami and Jafar Panahi. When the Fribourg International Film Festival approached us with the idea to host their series here in Toronto, we were thrilled to offer local audiences the opportunity to watch a small selection from the history of Iranian cinema on the big screen. Due to the fact that many of the films are very difficult to track down, we have spent over a year searching the world, trying to find the best quality prints and digital copies we could. Unfortunately in some cases, we were unable to find screening copies of some of the films in the programme. On the other hand, for other titles, although we found copies that were not in optimal conditions, we felt it was important to show them due to their rarity.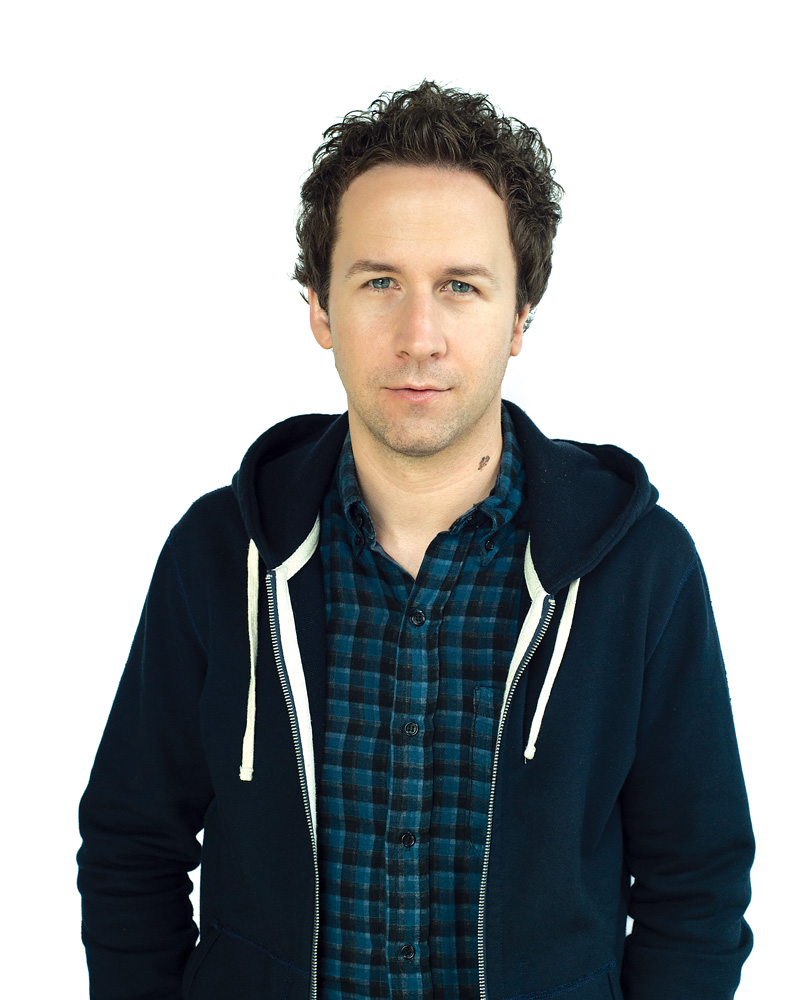 The series was presented last year during the 2014 Fribourg International Film Festival in Switzerland so TIFF Cinematheque is continuing this initiative begun in Fribourg. I wonder – what were the major reasons for TIFF continuing this tradition, even though one could raise so many questions regarding the selection of movies? Many good Iranian movies are not in the list and it is hard to understand why there are two or three movies from one director and none from some of the most famous Iranian directors. I know that you followed the Fribourg procedure but do you have any thoughts regarding the shortcomings of such events? How will TIFF try to improve these shortcomings during the actual program and in the future?
BD: The difficulty of creating film lists is that the very process calls attention to the great films and filmmakers that are equally deserving of being included but are not on the list, and this can become even more complicated because you could pretty well end up with a never-ending list that expands and expands depending on who you ask to participate in the selection. In order to maintain a focus for this series, we chose to only show films that appeared on FIFF's list. We liked their idea of a list of films that was sourced by contemporary Iranian filmmakers as in many ways it helps us better understand their work through the way that they look at the past.
It's important to think about a list like this, not like something definitive and static but as a reflection of the choices that the particular participants at this specific time made. In no way do we suggest this series to be conclusive, rather we see it as a starting point to begin discussion and bring awareness to the rich cinematic history of Iran— what we're offering is "a" history, not "the" history of Iranian cinema. Hopefully, the creation of any list is undertaken in order to spark discussion as these discussions are a healthy and necessary way to help us better understand history and force us to continually re-evaluate choices.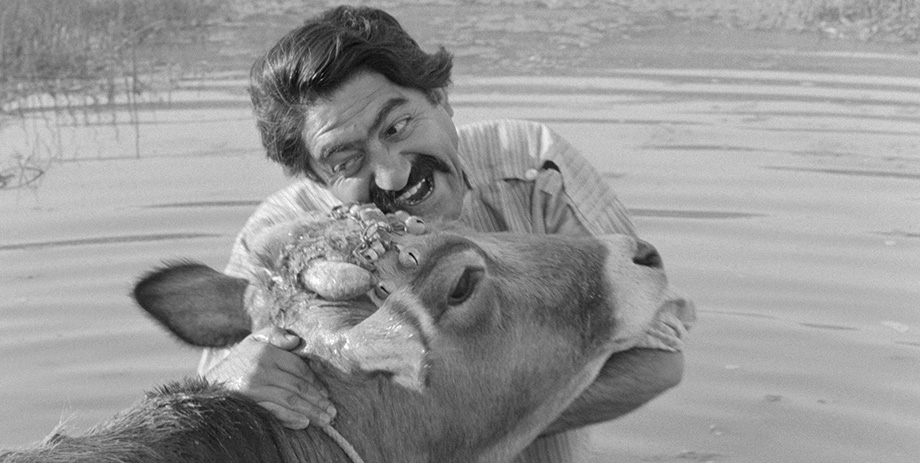 Two years ago, TIFF organized a Chinese film festival in which around 100 movies from China were screened, as well as inviting a couple of famous Chinese directors. It covered the majority of important Chinese films and gave audiences a very good understanding of Chinese cinema. Considering the richness of Iranian cinema, which compares well with Chinese cinema, why did TIFF propose such a limited program for the Iranian cinema festival? Was it related to financial issues? Are there any plans to organize a larger festival for Iranian cinema soon?
 BD: We are very proud of our series, A Century of Chinese Cinema, which took years for us to organize. In this case, our research lead us to multiple private and government organizations that were very enthusiastic to partner with us on such a large project thereby helping to make it feasible both logistically and financially. We are committed to continue showing Iranian cinema here at TIFF and hope the success of this series will help us build onto future projects, whether it be a new film at the Festival or another historical survey at TIFF Cinematheque.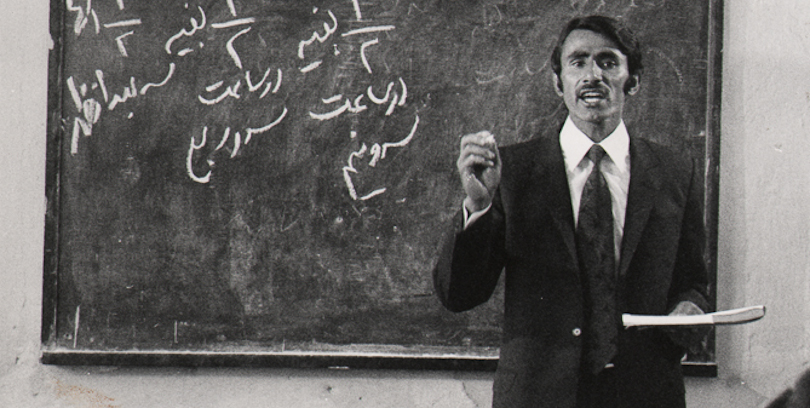 Who are the major sponsors of the event? Is it easy to find sponsors for such an event? Given the support of local Iranian businessmen for previous art-related events in the city, like Tirgan, did TIFF approach the Iranian community to raise funds for the program? In general, how has TIFF tried to integrate the Iranian community into the program?
BD: There are no particular sponsors for this series, it's graciously supported by the year-round assistance contributed by our private and government sponsors, as well as the support of all of our generous donors, patrons and members. However, we feel it is very important to involve the local Iranian community in this series and have an extensive marketing and communications outreach plan in place to involve as many people as we can.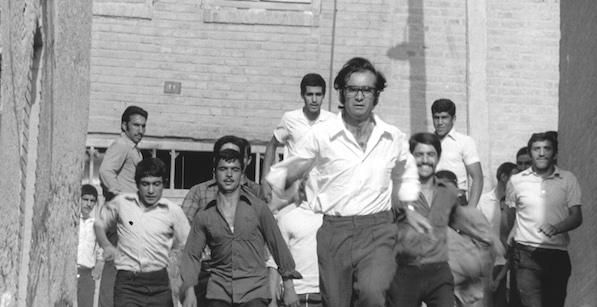 How difficult is it to acquire the rights of Iranian films? Did digitization of cinema help TIFF to show non-Western movies?
BD:  Logistically, this has been one of the most complicated series we have hosted. Tracking down prints and rights has been a very difficult task and unfortunately we were unable to include some of the films we would have liked to present. The digitization of Iranian films has helped in a couple of cases in this series but there aren't nearly as many digital restorations as we would see from countries with large financial funding infrastructures such as those in the US or France.
That said, TIFF strives to screen films in their original format when possible, as part of our effort to support and raise awareness of the vitality and necessity of the film medium and we are thrilled to be showing some of these hard-to-see films in beautiful new 35mm prints. Some of the films that I have only been able to see in poor quality videos or on youtube will be revelations for the audiences when experienced they way they were meant to be seen, on the big screen!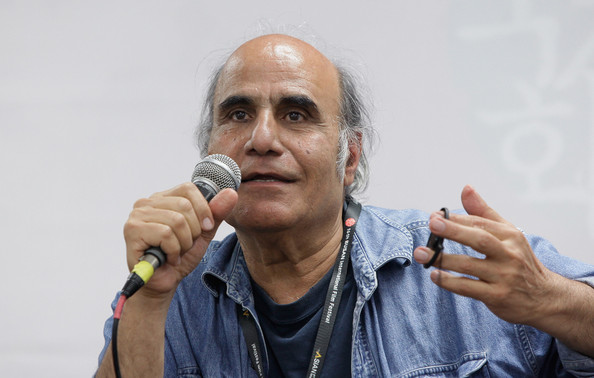 TIFF has invited some excellent Iranian scholars like Dr. Naficy and Amir Nadri for the event, which really demonstrates TIFF's seriousness about the program. This needs to be appreciated but, at the same time, once could raise serious questions regarding some of the guests of the program. In Toronto there are couple of important Iranian film scholars who could help the programming of the event but their names are not included here. For example, Dr. Khatereh Sheibani is a film professor at York University who has published an important academic book on Iranian cinema but has not been invited to this event. I wonder if you have any thoughts on this. What were your criteria for inviting the guests?
BD:  We thought a great deal about the guests we wanted to invite for this series and are very excited to be able to include those that we have listed to attend. While some of our audiences will be experts on the history of Iranian cinema, others will be discovering it for the first time, therefore we have tried to put together a range of guests that will be able to bring different areas of knowledge to contextualize the films for new and familiar audiences. We are thrilled to have a filmmaker of the stature of Amir Naderi join us to introduce two of his screenings as well as introduce a screening of a filmmaker who means very much to him: Sohrab Shahid Saless.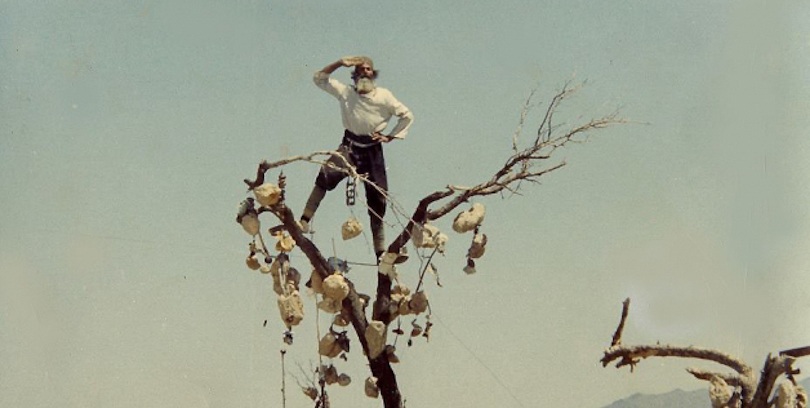 We are also honored to welcome back the esteemed scholar, Hamid Naficy, who is able to so brilliantly contextualize the social and political histories of Iranian cinema. We also wanted to provide an opportunity for our audiences to hear from a younger generation, who live here in Toronto, and who approach the work from more of a critical perspective than academic: Tina Hassannia, whose new book on Asghar Farhadi, traces the body of work of the first Iranian filmmaker to truly break through into the international mainstream, along with Amir Soltani, whose podcast Hello Cinema, so passionately continues the discussion of both classic and contemporary Iranian cinema.
We love the mixture of guests we have for this series and hope they will all help provide starting points for our audiences, both experts and beginners, to engage with the films and help open up discussions that will hopefully continue long after the series is over