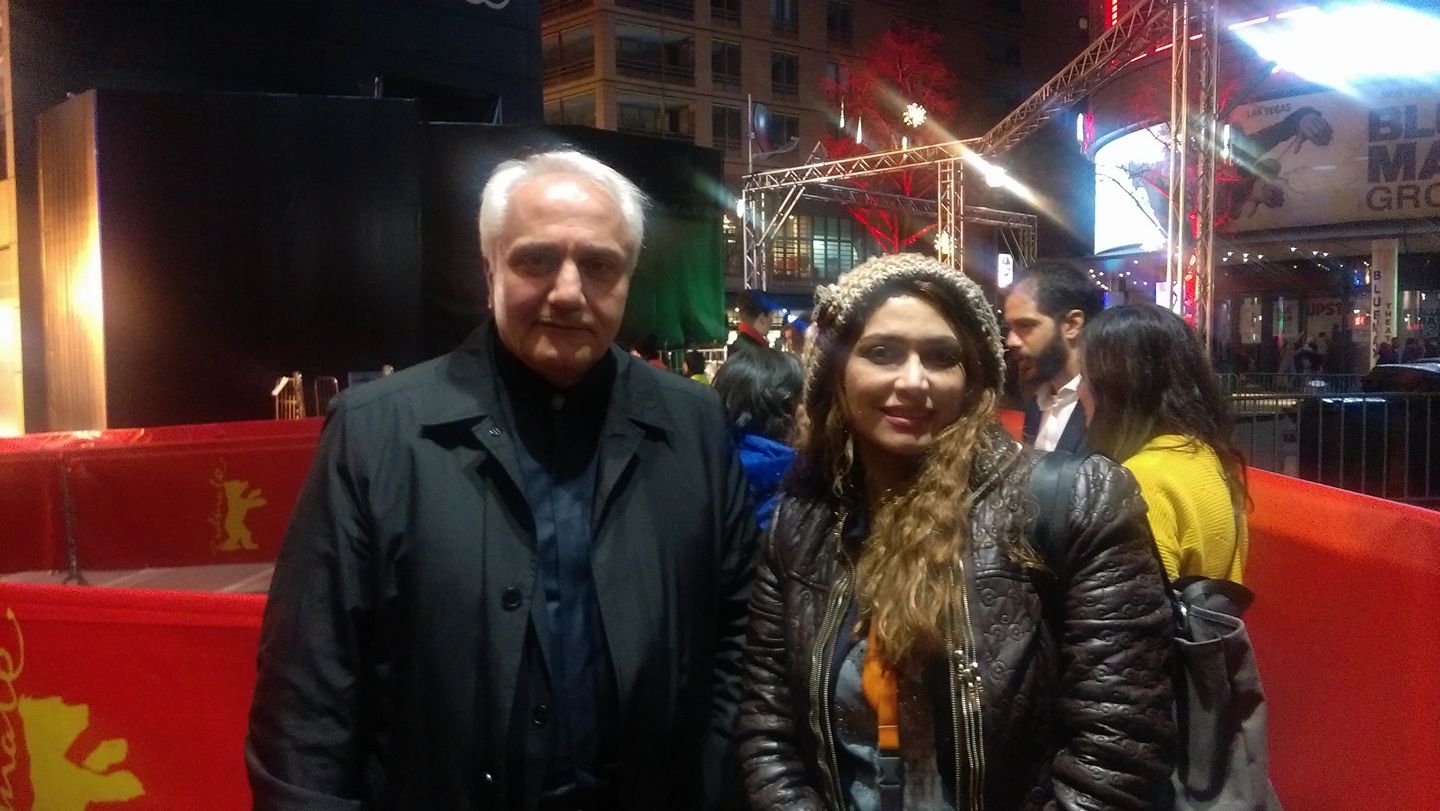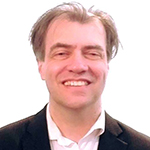 ---
In just five short years, Iranian filmmaker Azar Faramarzi has completed two short documentaries and four short films, the latter ones consistently looking at social aspects of everyday life, focusing on injustices while refraining from making any political commentary. Born in the capital, Tehran, the young Iranian actress, producer and director graduated in Film and TV Direction from Symbiosis International University in India (in 2012) and has also acted in television and films for nine years. Her films have screened at festivals from India and Bangladesh all the way to San Francisco, receiving much acclaim. Ms. Faramarzi has also been invited to serve on juries at film festivals too where she has had the opportunity to judge her contemporaries from across the world and learn from the different filmic approaches and styles as well as being introduced to many different cultures through these films.
The latest of Ms. Faramarzi's short fiction films, Destiny, was entered and accepted at the recent Berlin International Film Festival where it was to be ultimately vetoed by Iran after the authorities there withdrew all the films entered for the Berlinale because of the issue of the Suitcase-Gate. A suitcase, containing 60 videos of films from hopeful Iranian directors and carried by Anke Leweke, the Iranian programmer for the Berlinale, was intercepted at Tehran airport then confiscated. As a result, Iran had no films represented at this year's Berlinale (see https://titremag.com/?p=5193).
However, Ms. Faramarzi's invitation to the festival was still valid and, while taking some time to enjoy the atmosphere; the festival films and film market at the Berlinale, she was busy every day for two weeks filming her latest documentary which was central to the festival itself, focusing on one subject during the goings on of the festival from the inside. In what she considers will be her best and most interesting work, prior to attempting to find funding for her first feature film, Ms. Faramarzi took time out to talk to us about her career so far, her impressions of the Berlinale and her current work in progress.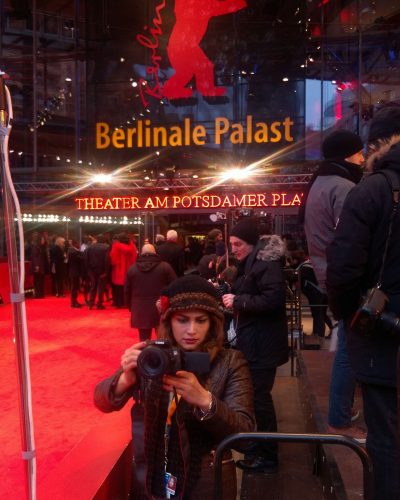 Steven Yates: Azar, can you tell me briefly about all your films to date in chronological order. I also want to know what motivated you into making each one, what you learnt from making them, and if they played at festivals, starting with Sajena and Loneliness.
Azar Faramarzi: Sajena was my first documentary film which I made in India in seven cities and I like it because I learn so many things and I saw so many cultures. When I sent it to festivals I got a very good feedback which therefore motivated me into making another film.
With Loneliness (Azar's first short fiction film in which she also plays the wife) I still wasn't that experienced regards film-making but fortunately I got a good cast and the cameraman and everything was very professional. There was no real philosophy behind it but I did it because I saw so many social events in the people (society) and I liked it because I am interested in making social films.
SY: The film was shot in a small space in the small apartment but there was a lot of tension and that reached a climax at the end.
AF: It was very difficult because we had to practice shooting with the cameraman and it was only one cut, actually. Therefore, it was difficult for me to make this first fiction film in these conditions but I got many prizes and was awarded in many festivals so I am very happy about it now. In fact all of my films went to many festivals like in India and San Francisco and even the Iranian New Cinema Society screened it.
SY: Your next film was Orange Dressed Man which, like Loneliness, was set around an apartment but set outside the apartment and again you play the co-lead character but you are in the apartment looking outside while painting. Tell us a little bit more about that film and how that came to be.   
AF: Actually, I wrote it based on a true story and I like it very much. I like the script and I saw the events based on my own eyes when the sweeper came to get his pay from the people but everybody has so many excuses and run away. But finally, after not getting anything, About orange dress man , its not win , it is went. Or left the place without getting any montly amount. The name of the river is called haraz. This story idea was in my mind and one day I wrote it and thought it would be a good film.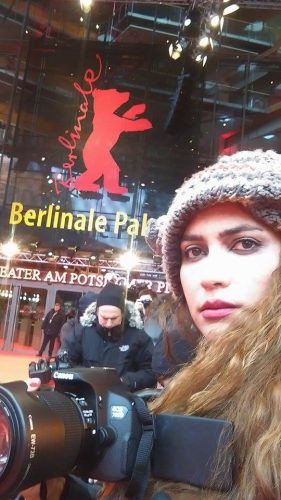 SY: It was a lovely film as well because it looks at social issues but in a gentle and sympathetic way without any real political attitude. Rather, it just shows a certain character in life and maybe how we don't notice the troubles they have when they try to collect their money for their livelihood and people are not there. Then that brings us to your next film which was the documentary The Snowy Way. This film played at many festivals and was your longest film to date (at 28 minutes) but also your most ambitious one. Just tell us briefly what it is about.
AF: Yes, when I saw the character of The Snowy Way, I decided that I really wanted to make a film on her and I like her story because, even if I am Iranian, I didn't know that Iranian girls were skiing and were getting awards and going abroad for the competitions and that is why it was interesting for me. But, at that time some people were telling me not to make this film because of some forbidden things like the way they were dressed and so it wouldn't get shown on TV. However, the story really touched my heart so I decided to make this film. I did not use an actress, I used the real girl skier and everyone who saw the film said they liked it and I got so many prizes for that.
SY: How were you put in touch with the subject matter, the Iranian skier? Did someone put you in touch with them or did you find the subject yourself?  
AF: I just saw the real character, the girl that I based the film on and it was interesting for me because she got injured during her competition but she started to practice and she was disappointed about all these things, even though she became depressed after her injury. I like it because I think that people should never be disappointed in their life. This is my message to the people. Some of my friends saw the film and realized that even when we get disappointed with things in our life and for me too, I wanted to continue with the film and that I shouldn't be disappointed either. Therefore, this was very good for me.
SY: I can see the similarities there between the parallels of the skier being injured and also you having a problem with the subject of the film too, in what to do.
SY: Coming to your next film now, Unknown, in which you again appear as actor.
AF: Actually, Unknown was a realist story about old people who have Alzheimer's and I made it because so many families and their children suffer for their parents getting these problems because of their age but I can't understand how they don't care about their parents. I wanted to show that when people's parents have those kinds of problems the children have to take their time for their parents because they took their time for us in our life kin our childhood. So it is not such a big thing that we have to do it as it is our duty for our parents.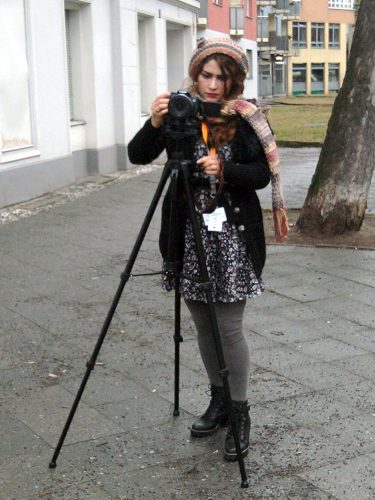 SY: Tell us about your latest completed film, Destiny.
AF: My latest film Destiny I really like because it was a total real story about a person who lost his wife and son and I went to the exact location and I wanted to shoot that story because when I heard the story I was really upset how this sort of tragedy comes to a life.
SY: Did it make the news in Iran?
AF: It made the local news and actually that river in the north of Iran has killed so many people because it is very wide and cold. Even people who were good at swimming ended up getting killed there. I also wanted to say that nature can be a very dangerous thing and that people should be careful even if there is a beauty they still have to be careful.
SY: Has Destiny been entered for festivals as well?
AF: Yes, I tried to enter it for the Cannes film Festival and also the Berlinale this year. The Berlinale liked my film and they invited me so I am here and it is a big film festival and a very good experience for me and also for watching the Berlinale film festival program and being in touch with that.
SY: Are there any particular films or film directors, who have inspired you, I know you once mentioned The Godfather (see http://www.kamera.co.uk/article.php/1617)?
AF: Actually, I really like The Godfather films and during my childhood I really liked cinema.
SY: You've made six films so far of different lengths; four fiction films and a documentary and I was wondering if there is a pattern emerging as you have made a documentary followed by two fiction films and the latest film which you are currently shooting during the Berlinale is a documentary, continuing this trend. Is this intentional or is it just a coincidence?
AF: Absolutely! It is definitely intentional! Before I came to Berlin I decided to make a documentary on one person from Berlin and finally I found that person which I am very happy with as he is someone who has a very good insight into what I wanted as a subject matter for a documentary.
SY: It is also a film about the industry and linked to the Berlinale because I understand this person is a coordinator for film festivals.  
AF: He is working at the Berlinale and also at other festivals too so I think it will be an informative and great film, going behind the scenes.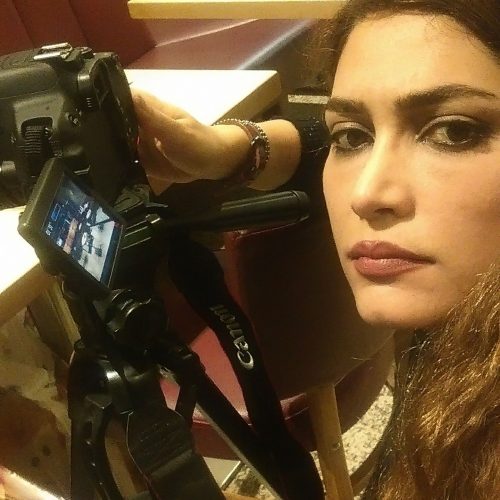 SY: Do you think with each film that you make that you are learning because maybe there were mistakes that you made in your previous films and now you know how to avoid those mistakes and also, as your projects get more ambitious, are there any new difficulties that you find? 
AF: Definitely! I learn many things from each and every film I make. I think that as a filmmaker in this industry you have to make a film, and during the process you get many experiences and become educated about that which without making a film you cannot do.
SY: Have you funded all of your films yourself or have you had help with the funding process at any time?
AF: So far, I have funded all of my films myself, including this one. I can do it alone and I manage to do it. If I take finance or a producer they will interfere with everything and then I will have to get permission from them; for example, which film festivals I will send it to, like the Berlinale. I don't like to get outside funding actually which is why until now I have financed my films myself. Definitely in the future I will have to get funding for bigger projects like features. My next project will hopefully be a feature, "Inshalah". Currently there are two feature scripts that I have in development. One would be set in Iran but the other would involve co-funding with India. I don't know if I will get this yet but I am trying. I think that nowadays a lot of the funding for films is based on chance, and not necessarily the quality of the script. By chance you may get somebody who is interested.
SY: What do you imagine at this stage will be the differences between making your short films and the feature films?
AF: I think the main differences will be in the financing and the budget because you have to choose a professional crew and the professional actors and pay good money, so you have to have a good budget for that. Also, you have to choose catering, the runners, the assistant directors and cameraman. It is a bigger production so you have to give them a salary. Therefore, you have to give attention to managing all of these things. All of these things are much more difficult than a short film because in a short film you can choose one cameraman, one assistant, etc. Apart from this I think there is no difference between making a short film or feature film because they both have the same structure in filming and editing.
SY: Now you are here at the Berlinale, despite shooting your new film, are you a little disappointed that your film Destiny is not in competition as it was intended to be?
AF: I am not upset because I think at my young age and in my career so far I have done a good job, actually. There are other filmmakers that I know and they didn't take part either, they couldn't send their films. Furthermore, I am not competitive or jealous of my fellow Iranian filmmakers as they do a very good job also.
SY: There are many and varied film festivals around the world now and I think it is a good time to get a film screened at festivals.
AF: For a start I think it is good for me as I saw this festival and what is going on and I also got ideas about my new film, my new project and how I interpret this festival. You can get different ideas from different films of different kinds of countries and become more familiar with those cultures, so it is a good opportunity. These are all new experiences and I think my presence here is very good for me and I can make a good film because I got a very good idea about the policy of this festival and what kinds of films they have chosen, so that has been useful for me.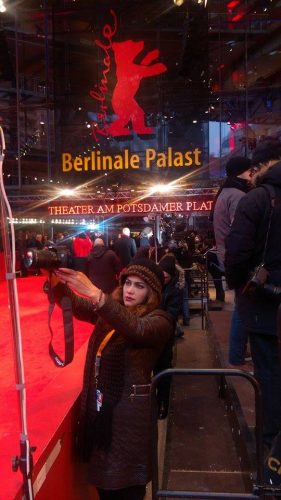 SY: Regards the Berlinale program, often I see more original films in, for example, the shorts section or in the Panorama than in the main competition. Do you feel the same way?
AF: Well maybe, but I think if many people like a particular film then it is good and popular, regardless of the section it is in. I would not say a film, because it is in the main competition, is not good. They have a jury to pick the best films and I have been a jury member myself at festivals and I know how they choose the best films. It is totally for the jury to decide and likewise we cannot say a film is not good if they did not choose it for a prize.
---