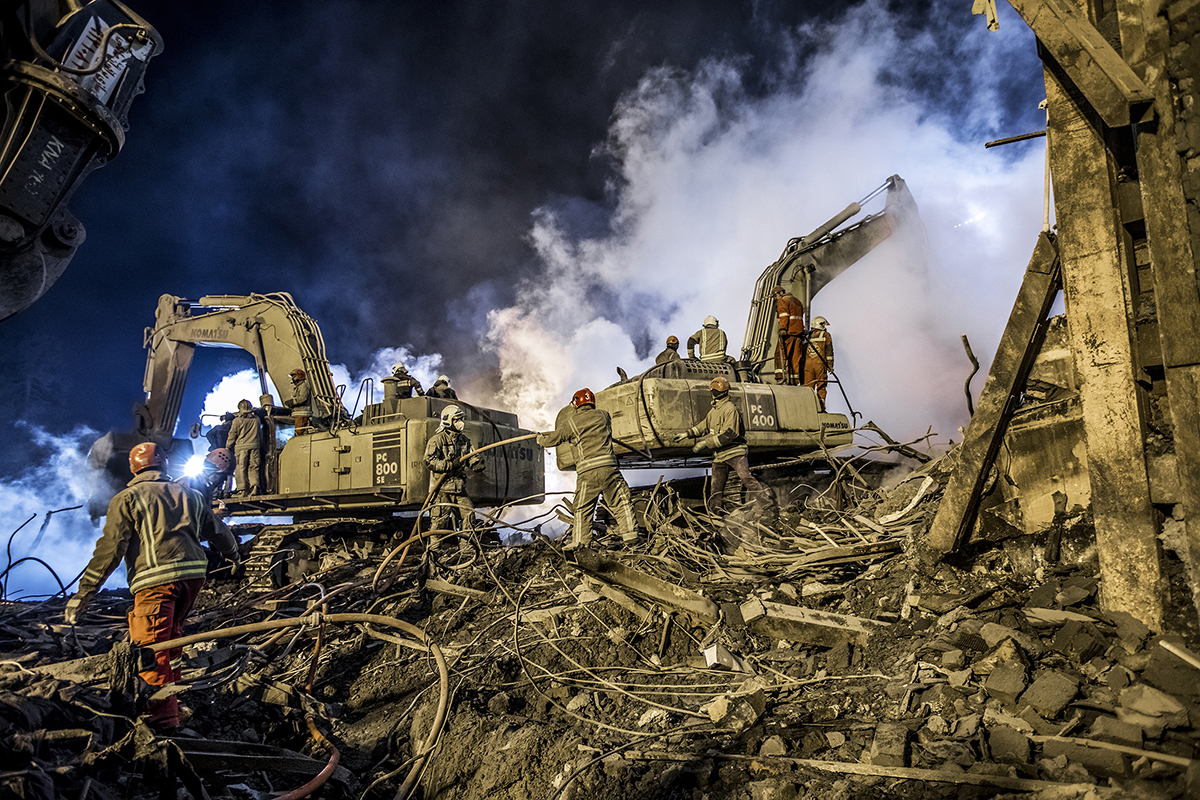 Exclusive Photo Reportage of Plasco Building Disaster
Tehran, Iran
One year ago on 19 January 2017, The disaster struck the Plasco building, an iconic 50-year-old structure in central Tehran. Fire started on the ninth floor at around 07:50 local time (04:20 GMT). 17-story high-rise landmark was occupied at the time by its residents, workers at the garment shops, and various tour groups that were being shown around the building. Ten fire brigades arrived to fight the blaze.
The combined brigades had been trying to stop the fire for hours—while assuring that the building had been evacuated—when the building's north wall collapsed without warning, leading to the collapse of the rest of the building a few moments later. Several firefighters were in the building when the north wall fell, some of whom safely escaped before the building completely collapsed. A number had been fighting the fire from elevated aerial platforms that toppled over during the collapse of the building.

Twenty firefighters have been reported to be killed. At least 70 others were injured by the collapse, with 23 taken to local hospitals having suffered severe injuries. The building primarily collapsed vertically, causing minimal damage to neighboring buildings. The remains of 15 firefighters were recovered after nine days of relief and rescue operations.
Photo Credit: Pooyan Tabatabaei / NVP Images
---
---