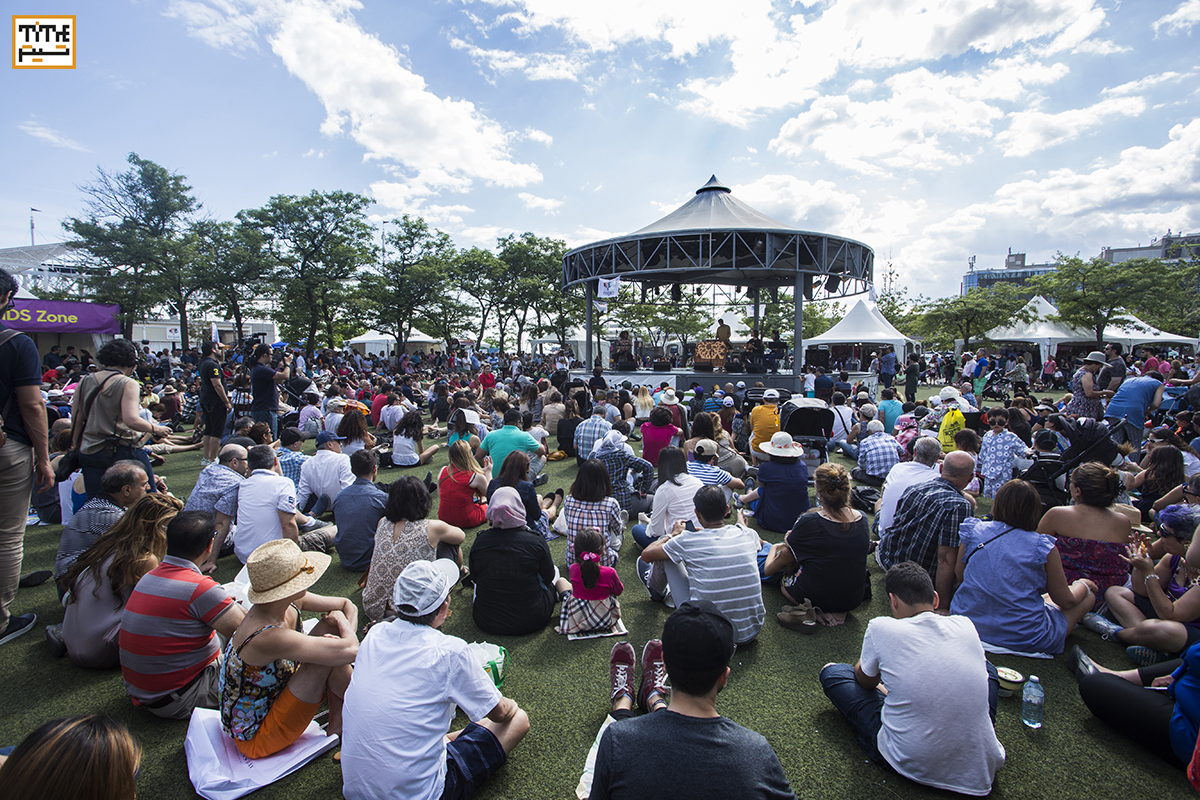 Short note on Tirgan Festival, 2017
Marcel Gerou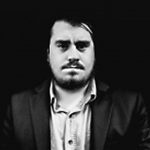 Every other summer, and for the last ten years, beneath the majestic Toronto skyline, a wonderful festival takes place. I confess, I wasn't aware about its importance until recently. I'm happy to have attended this year, and my understanding of this rich culture is better for it. Make no mistake, it's a huge event. It is so big, that this year alone it had three different venues: the Harbourfront Centre, the Distillery District, and the Agha Khan Museum. Though, to be honest the festival could have benefited with some additional advertising. I now believe that it is underrepresented, and overshadowed by events like Beaches and the Caribana. The festival that I'm referring to is the Tirgan festival. Sounds different, right? It is in fact a Persian name referring to an ancient Zoroastrian summer festival. I do not attend festivals often, but I knew that this one would offer something different, along with new insights into a culture that I'm not entirely familiar with.
Iran has such a rich heritage. I say this with a bit of guilt because there is so little that I know, and even though some of my closest friends are Persian, I feel that I have only scratched the surface of this 5000-year-old culture. This ancient nation has a Zeitgeist of its very own, and one that is dissimilar to my own. This makes Tirgan festival especially alluring to me, because as an artist I am always looking for new sources of inspiration, and the Persian culture is a rich source that I have not yet made use of–or one that is easily exhausted.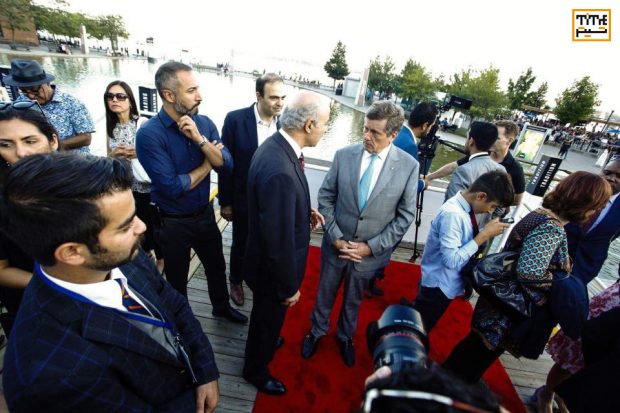 The festival launched on a weekday with a gala that resembled a scene from the Cannes film festival. There were Iranian celebrities, dignitaries, and journalists that had traveled from all over the world to attend the event. This made me very excited from a photographic perspective. After the gala, there was a wonderful Sufi performance, and regardless of it being a weekday, it was packed with people. The festival then continued for three warm days and nights. The festivals main attraction was at Harbourfront Centre, which in summer can almost pass for a Mediterranean resort, with its patios and boardwalks.
I have a Greek background, and I lived in Athens for many years. The reason I'm mentioning this is that I could not help but notice the strong similarities between the Greek and the Iranian peoples. In Greece, going out is a special affair. Just like the Greeks in Athens, everyone I saw at the festival was impeccably dressed. Not only was their attire similar, but their mannerism, and over-all disposition was very close to that which I found in Greece–warm and jovial. I could not help but feel a little nostalgic.
The most exciting day of the festival was Saturday–it was the main event–and it was exhilarating (though a bit chaotic at times). The day was launched with the appearance of an impressive cylindrical sculpture by Sir Cecil Balmond. The sculpture was brought at great expense to the Tirgan festival for a day, and is to be permanently installed on Santa Monica Boulevard, Los Angeles. The Cyrus Cylinder inspired the grandiose work–considered one of the first human rights declarations ever written–and is to be a unifying symbol intended to show that human rights are not exclusive to any single culture, but rather a goal to which we all strive to.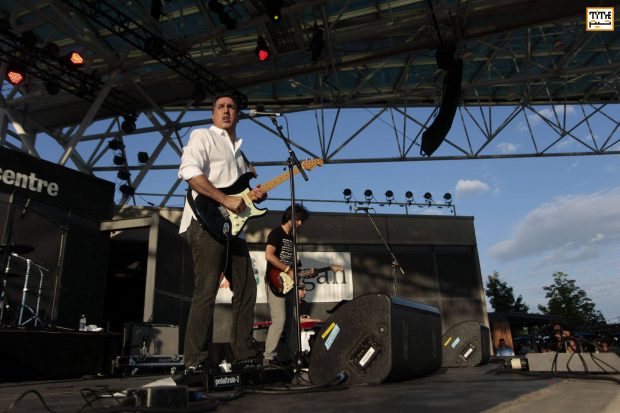 Later that evening I attended one of two overflowing concerts by the Iranian rock band Kiosk. Even though I do not speak Farsi, I really liked their sound and their style. I truly felt that they represented the modern Iran and its youth culture. There was also an IDM performance by musician Daniel Asadi for the younger crowd. The main attraction, and crowning event, was a play named Arash by legendary literary artist Bahram Beyzaie. Tickets for the play had been sold out weeks in advance–and even though I was issued a media pass–the Harbourfront Centre staff were uncooperative, and unyielding.
Now a word on my next favorite thing to art and music; glorious food. Over the four-day duration of the festival there were four food stands open to the public. It was like nothing I had seen in a while. It was an impressive sight, with a seemingly endless line of people. Though despite the large queue, people were promptly served, and there was an endless supply of delicious and fresh Iranian food. In fact, if I wasn't busy with photos, I would probably have spent the day eating. I think next year I will dedicate an entire day to these savory, and sweet delights. There was also a traditionally decorated Iranian Tea House featuring folklorically attired staff, but unfortunately there were no Hookahs. Probably as safety and health precaution.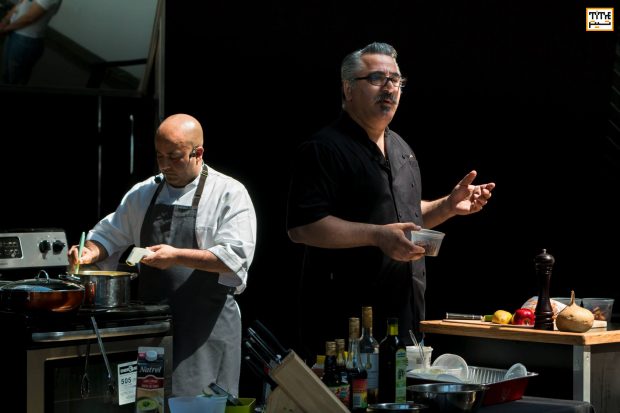 On the final day, I was also able to attend one of two very informative and well executed live demonstrations by acclaimed Chefs Hamid Salimian, and Hoss Zaré. Their modern approach, and delectable recipes really brought a smile to my face. They even made parfait ice-cream with liquid nitrogen, which I thought was awesome.
The Tirgan festival is not just about entertainment, it is a cultural link. One that serves two purposes: to bring the best of Iran to the vast Iranian community of Canada, and to educate and inform those of us who are unfamiliar with this culture. I understand that for many Iranians Tirgan represents not only a celebration of their culture in a distant land, but also a remedy for homesickness, something that I can certainly relate to.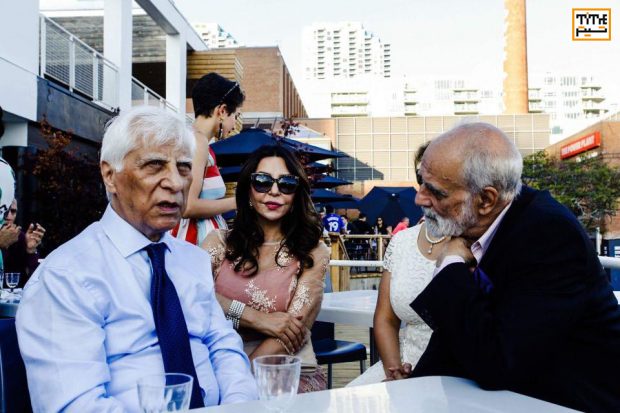 I really didn't want this article to be about politics. However, it would be careless of me to write about Iran without mentioning the occident's perceptions–and misconceptions–about this country. For the layman, Iran is about embargo, nuclear matters, and negative soundbites; but Iran is about much, much more. Tirgan functions as an educational platform as well, and this year it featured an important conference at the new and beautiful Agha Khan Museum, along with various socio-political and historical lectures open to the public.
If you like experiencing new cultures, and want to have an overall great time, set aside a date on your calendar for next summer. I guarantee you won't be disappointed.
Photo by Marcel Gerou/NVP
---
#Tirgan2017