York—Today, Olivia and Mount Dennis residents took a walking tour of the neighbourhood most threatened by John Tory's make-it-up-as-he-goes transit scheme.
There are many aspects of the scheme Mr. Tory can't explain, because he has no technical or financial plan. One is the impact on Mount Dennis of the dramatic turn his heavy rail trains must take before heading 12 kilometres down Eglinton Avenue West to Mississauga.
"I asked Mr. Tory repeatedly how he would make the turn at Mount Dennis. But he couldn't answer because he's making it up as he goes," said Olivia. "That's not good enough for neighbourhoods like Mount Dennis and Mr. Tory should come clean about what his scheme will really do."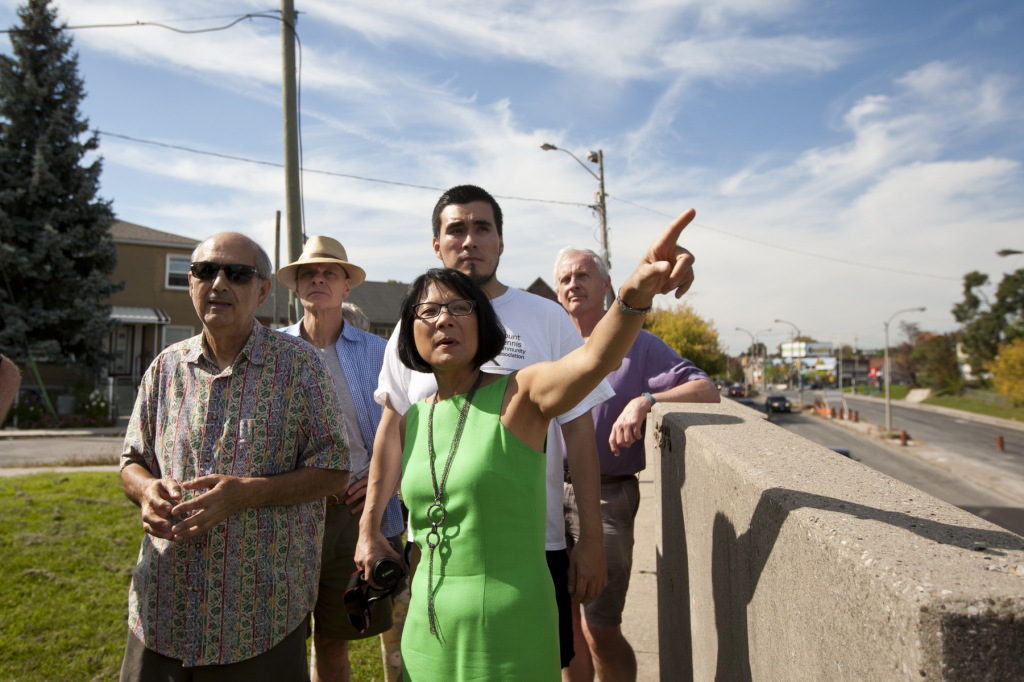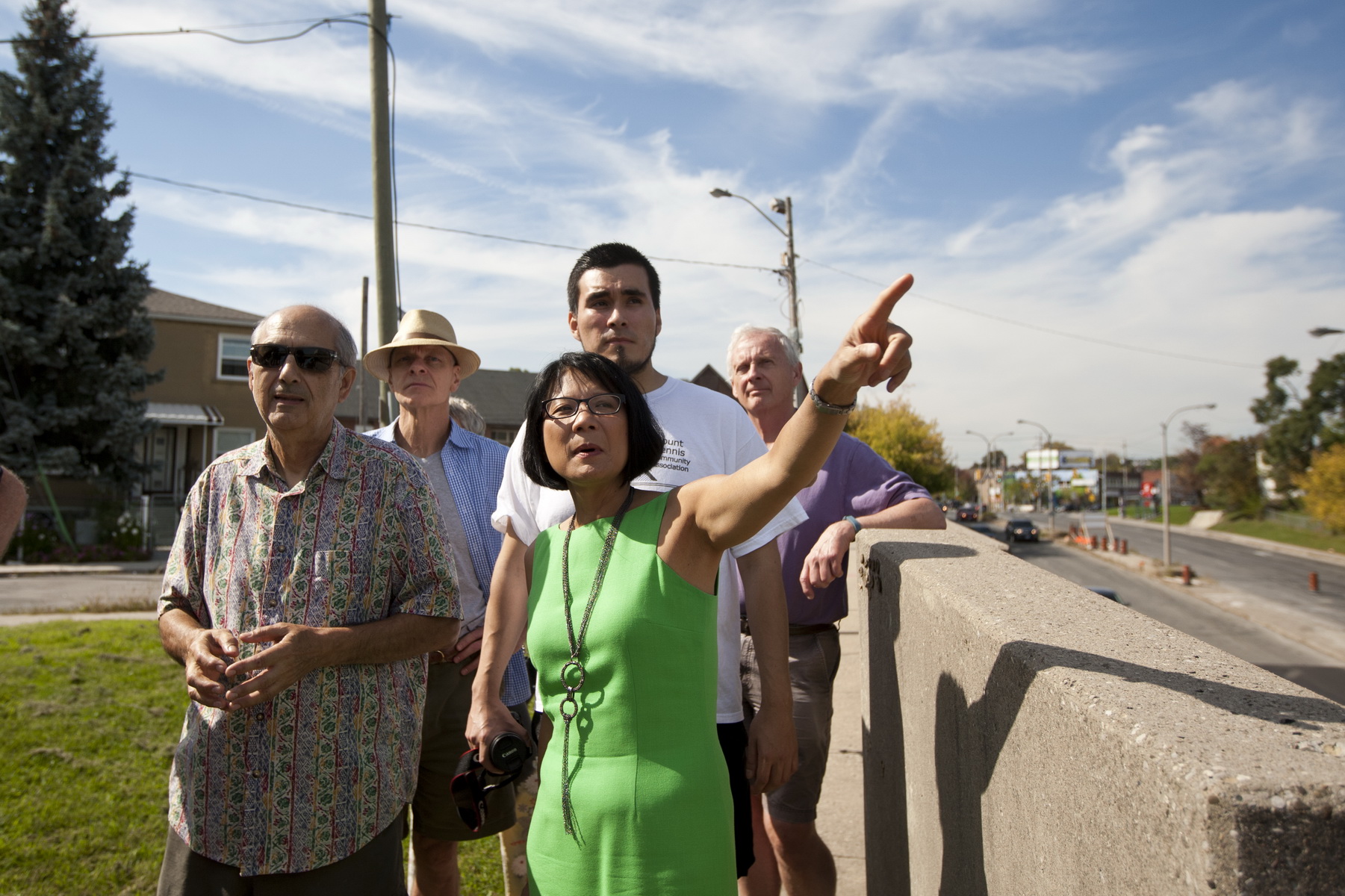 For reasons known only to him, Mr. Tory doesn't want to use the existing GO track—the Kitchener line—which goes through Mount Dennis and then heads west roughly parallel to Eglinton Avenue. Instead, he wants to make an almost 90-degree turn at Mount Dennis before laying down new track to get all the way to Mississauga. But he has no idea how.
"Mr. Tory thinks he can plan transit better than experts. So he needs to explain whether the library, or day centre, or church will be safe. He needs to explain how much of Mount Dennis he will bulldoze, and how many homes are at risk," said Olivia.
"Every neighbourhood counts. And it's important we understand that Mr. Tory isn't bringing new service to Mount Dennis. That will come with GO electrification, no matter who is mayor. So Mr. Tory should show respect for the people who live here, and who deserve to know what his scheme will do to their community," she said.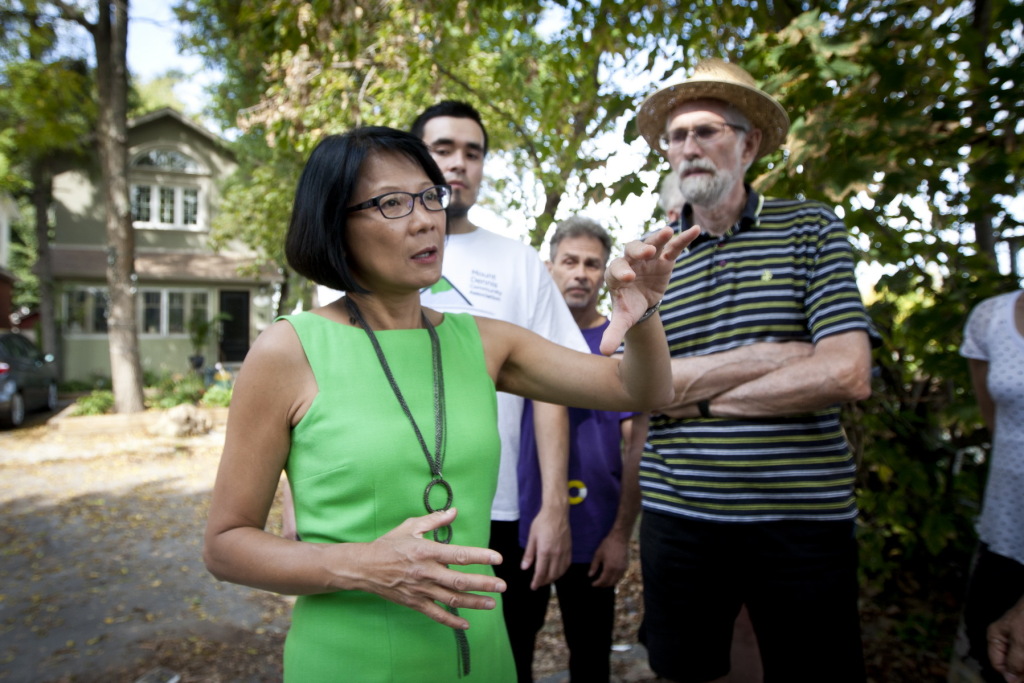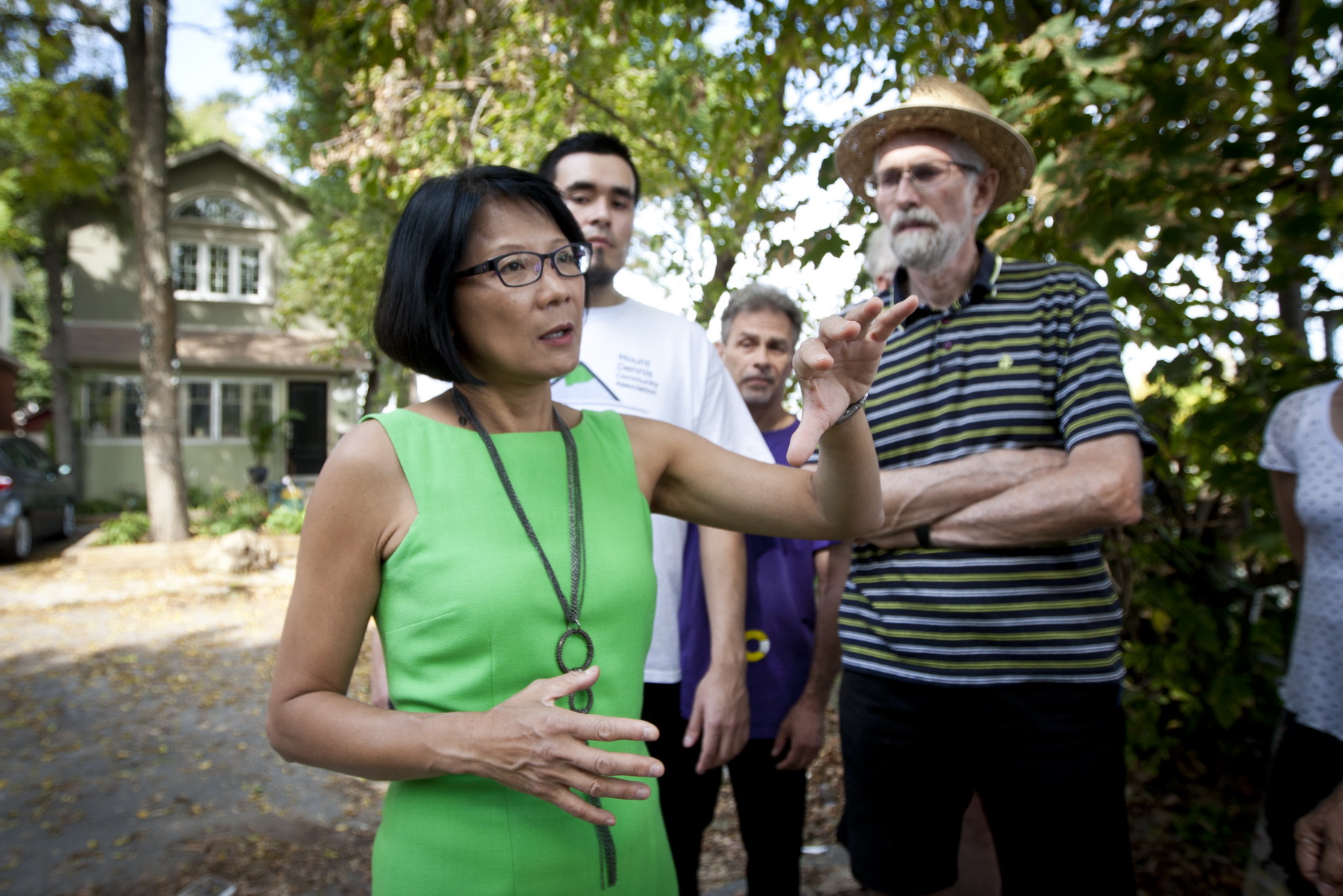 The potential harm to Mount Dennis is just one of the mounting questions about Mr. Tory's scheme. Among the others:
        Transit expert Steve Munro wrote in the Torontoist this week that Mr. Tory's scheme "cannot be built as proposed."
        Mr. Tory relies on the province electrifying GO lines within seven years, but Metrolinx says it can't even guarantee 10 years. The Star called Mr. Tory's timeline, "hopelessly optimistic."
        Mr. Tory first said he wouldn't need to tunnel. Then after realizing homes were being built on where he wanted to go, he admitted he would have to. Then he said he wouldn't. But the fact is he will—except he has no idea how much tunnelling is needed, at $300 million a click.
        Mr. Tory's math is just wrong. He says existing track will make up 90% of his scheme, but from Mount Dennis to Mississauga, he will need 12 kilometres of new track—22% of the scheme's total length.
        Mr. Tory's funding scheme is high-risk. In the U.S., it has failed repeatedly and one California study showed a failure rate of 89%. On Friday, Mr. Tory admitted he had a secret Plan B for when his risky funding scheme fails, but won't tell anyone what it is.