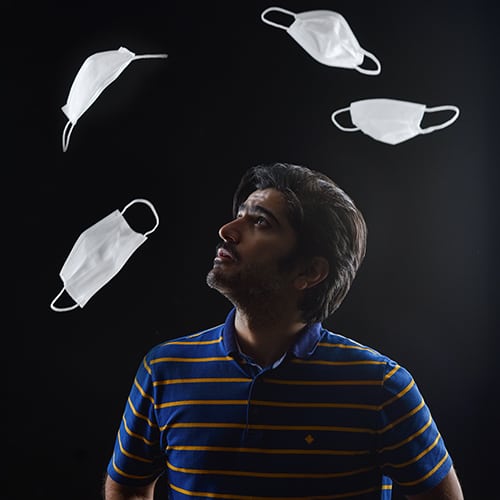 The Mask Company
This mask production workshop is located in an industrial area 15 km away from the city of Gorgan, in the north of Iran. Originally a manufacturer of fabric covers, the workshop suffered severe damage due to last year's floods, and declared bankruptcy. But with the Coronavirus outbreak, it reopened and is now capable of producing 140,000 sanitary masks a day. Six women have been hired specifically for this task.

Last Update on: نوامبر 28, 2021 at 6:49 ق.ظ
The workshop manager says that if a second wave of the pandemic comes to Iran, the workshop will be ready to produce 400,000 masks a day, but only if they are provided with the raw materials, which are often imported. These essential workers have no personal or employment insurance to cover them if they stop working. Most of them are the sole breadwinners of their families, and therefore have no choice, but to keep working, regardless of the severe risk of being exposed to the Coronavirus or of transferring it to their loved ones.
Photo Credit: Hamed Barchian / NVP Images
– (2020 Grant recipients of Pulitzer Center)